Stewardship
Approximately 18 million people live in the Chesapeake Bay Watershed and more are moving in each year. Every day, those 18 million people make decisions that affect the Bay's health. Without the active participation of these residents, our restoration efforts will be unsuccessful. Individual stewardship is vitally important to the health of local watersheds and the Bay as a whole.
So, how active and engaged are the residents of the Bay watershed? The Stewardship Index was created in 2017 to measure just that. It is the first comprehensive survey of residential stewardship actions and attitudes in the Chesapeake Bay watershed, and one of the first like it in the country. The data presents a powerful resource for agencies and organizations working to foster stewardship, whether it is informing programs that seek to increase the adoption of individual actions, spurring volunteerism and collective action, or cultivating leaders who mobilize others.
Generated from a random probability sample of 5,212 Chesapeake Bay watershed residents, conducted by telephone, the survey measured the following: 19 individual stewardship behaviors and the likelihood of those surveyed to perform those behaviors in the future, levels of volunteerism and civic engagement, and attitudes that impact personal stewardship. The stewardship index will be conducted again in 2022 to measure progress. Meanwhile, the data from the first survey has been used to create a baseline and tools for use in advancing stewardship throughout the watershed.
While you can access the raw data and more background about the Stewardship Indicator on Chesapeake Progress, you will soon be able to explore and manipulate the data through an interactive website, available through the Chesapeake Progress site. This website will allow users to filter the data to identify the best opportunities for behavior adoption, and will provide resources to create an effective behavior change campaign. This website will be available by fall 2021.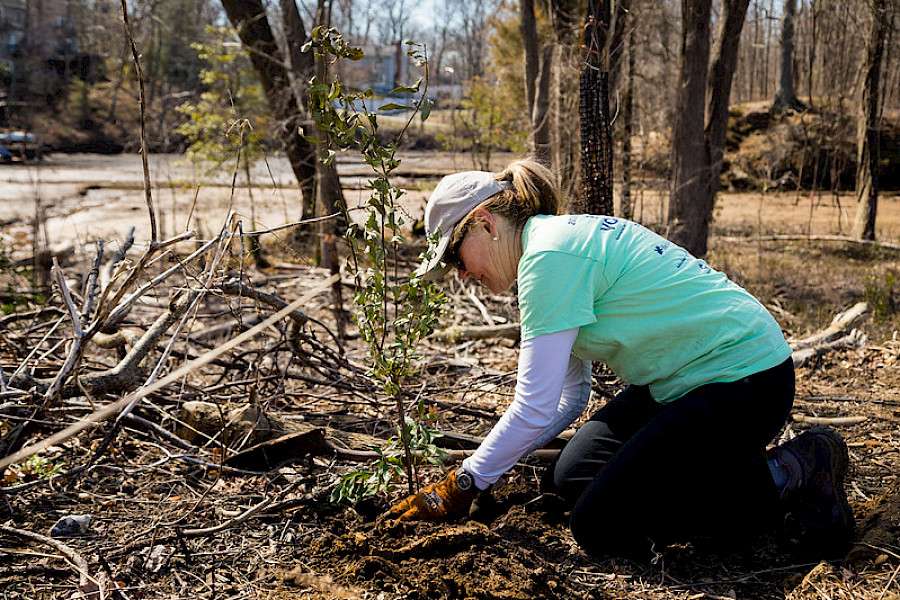 How is it measured?
The Stewardship Index developed by the Chesapeake Bay Program's Stewardship Workgroup and OpinionWorks was tailored to the Chesapeake Bay Watershed Report Card reporting regions. The data is from 2017.
Threshold Levels
The survey responses were scored based on whether actions people take positively or negatively impact the Bay environment.